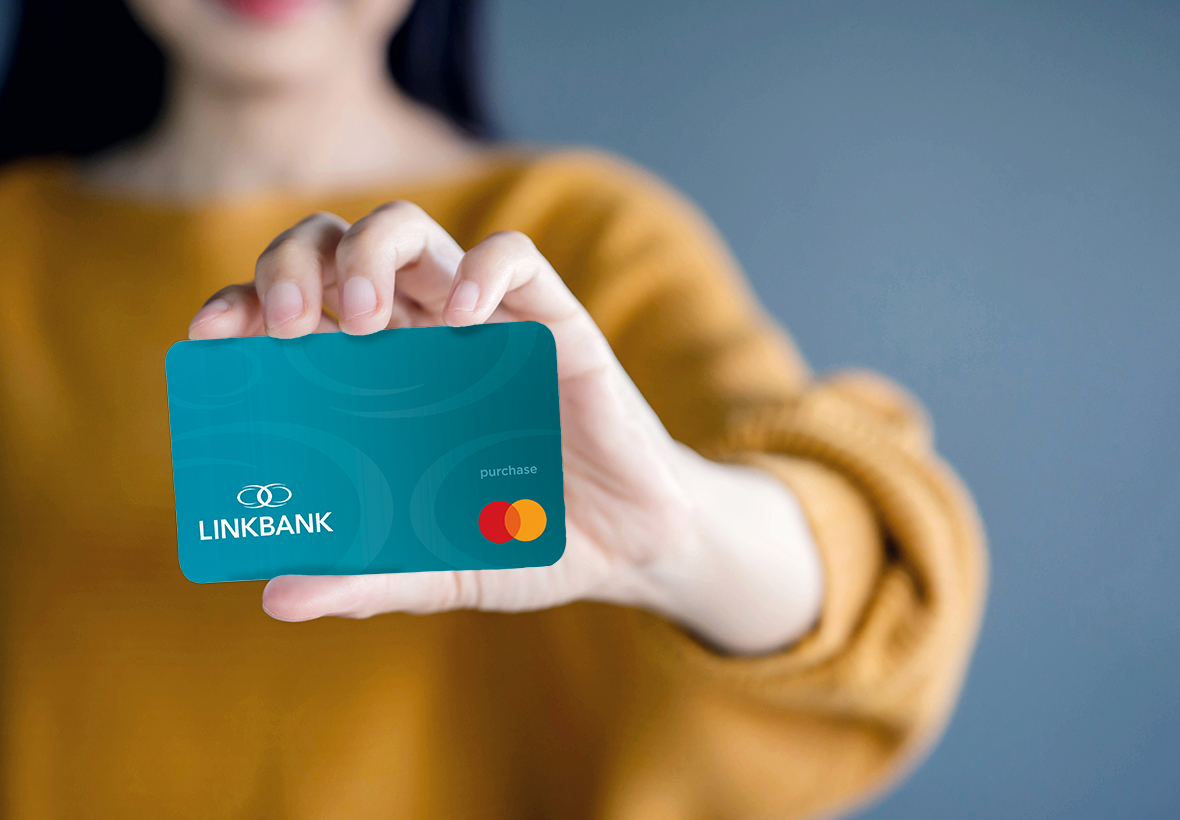 Business Benefits
Make the most of your partnership with LINKBANK.
unlock new possibilities.
At LINKBANK, we believe in the power of businesses and their potential to thrive. That's why we are dedicated to being more than just a bank for business owners – we strive to be your strategic financial partner. With our comprehensive range of business solutions and personalized support, we are committed to helping you navigate the complexities of the financial landscape and achieve your goals.
Partner with LINKBANK and experience the difference of working with a financial institution that truly understands and supports your business. Together, we can unlock new possibilities and drive your business's success. Explore our range of tailored solutions and see how we can make a difference for your business today.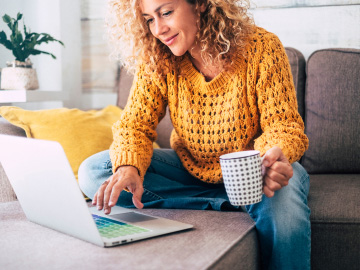 Personal Banking
Solutions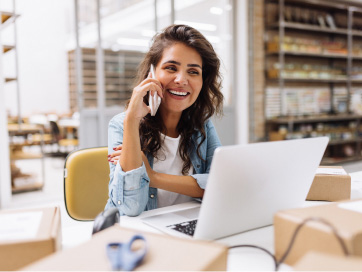 Professional Services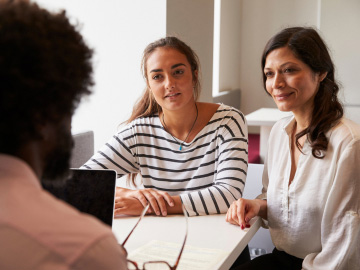 Treasury Management
banking services wherever you are.
At LINKBANK, we recognize that as a business owner, your life often takes you to various locations for work, leisure, or spending time with loved ones. That's why we have specifically designed our banking services to seamlessly cater to your financial needs, regardless of where you are.
Whether you're traveling for business, exploring new destinations, or visiting family, we've got you covered. Our nationwide ATM network ensures that you can withdraw cash or check your balances at any ATM, completely free of charge.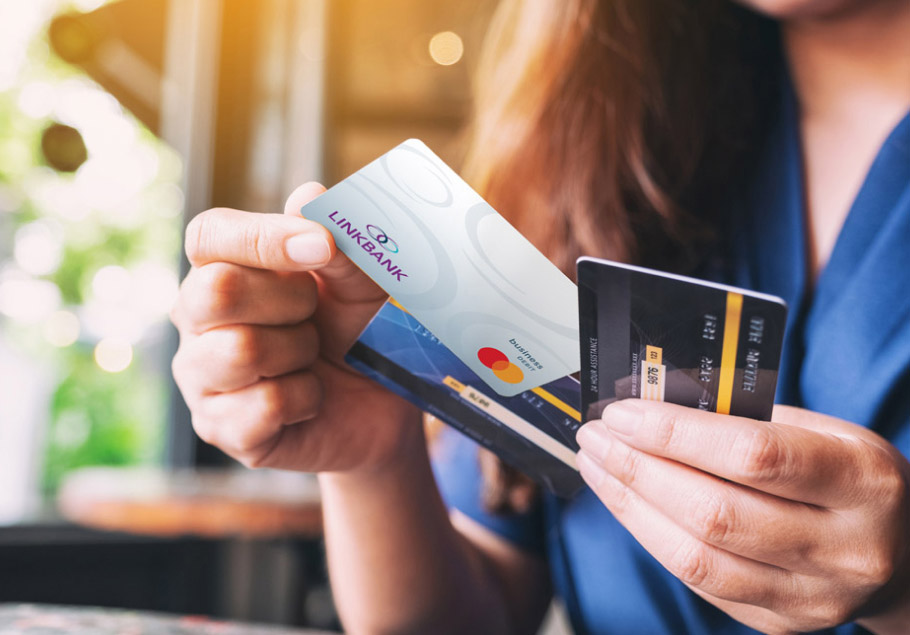 Find the right account for your business!
Explore our financial solutions, rewards, and benefits designed to help your business reach it's financial goals.
benefits to banking with us:
Easily reconcile your bank transactions with QuickBooks by connecting through our direct connect interface. 
As a valued LINKBANK client, our powerful debit cards grant you the freedom to access your funds and manage your accounts with ease, regardless of your location. Whether you're embarking on a business trip, exploring new destinations, or visiting family and friends, our nationwide network of ATMs is at your disposal. The best part? All ATM transactions are completely fee-free, liberating you from the worry of additional charges and the need to hunt for specific bank branches.
With LINKBANK debit cards, you can withdraw cash or check your balances anytime, anywhere across the country. No more fretting over ATM fees or meticulously planning your itinerary around bank locations. Instead, focus on what truly matters to you, knowing that your banking needs are fully taken care of.
Experience true banking convenience and embrace the freedom to manage your finances effortlessly. Choose LINKBANK and unlock a world of seamless banking experiences with our trusted debit cards.
Online Bill Pay with LINKBANK allows you to stay on top of your monthly finances and business numbers without having to remember when payments are due each month or where logins live. In your Online Banking account, set up your Bill Pay in the Pay Bills menu tab and follow the steps here. 
Join the millions of people who make their lives easier every month by receiving, viewing, and paying their bills online. It is fast, easy, and puts you in complete control. Once you have started using CheckFree Bill Pay, we have a dedicated help line to assist you: 1-855-237-8043, available 7am - 1am, EST
Choosing the right credit cards to meet your financial needs has never been easier. Whether your goal is to pay off balances faster, maximize cash back rewards, earn valuable points and rewards, or establish a solid credit history, we have the ideal card for you.
At LINKBANK, we offer a diverse range of credit cards specifically designed to cater to various business objectives. Our extensive selection ensures that there's a perfect card tailored to your unique requirements. But we don't stop there – we believe in personalized service and expert guidance.
Not sure which credit card is the right fit for your business? Don't hesitate to reach out to our team today. We are here to provide the guidance and support you need to make an informed decision. Let us help you navigate the credit card landscape, ensuring you choose the card that perfectly matches your financial aspirations.
A Purchasing Card, commonly referred to as a P-Card, is a type of Commercial Card, that enables organizations to leverage the established credit card system for convenient electronic payments related to diverse business expenditures, such as goods and services. A P-Card functions as a charge card, similar to a consumer credit card, for businesses.
LINKBANK is now making Purchase Cards easier to get for your commercial needs than ever. Our dedicated team is here to help you every step of the way. Enjoy the convenience, ease, and reliability of P-Cards for your business today.
As a busy business owner constantly on the move, we understand the demands of your lifestyle. That's why we've brought banking to your fingertips. As a frontrunner in digital innovation, our digital banking solutions have been designed to match your mobility, allowing you to effortlessly manage your accounts, send money, pay bills, and more. Now, you can stay connected to your finances and take control wherever you are.
Experience seamless in-store and online payments with our digital banking solutions!
With our digital wallet, you can breeze through the checkout process both in-store and online. Enjoy the convenience of having your payment and shipping information securely stored in your wallet, eliminating the need to repeatedly enter your details for every purchase. Simply tap a button or bring your phone close to the kiosk, and utilize your face, fingerprint, or passcode to swiftly complete your transaction.
MyCardRules™
(Card Management)
MyCardRules™
is easy to use and lets you set card controls, add restrictions, and receive transaction alerts.
As a business owner, we understand the importance of efficiency, security, and sustainability in managing your banking activities. That's why we offer a seamless transition to paperless statements, providing you with numerous benefits while saving clutter, time spent on shredding, and preserving our valuable trees.
By switching to our secure E-Statements, you can conveniently access all your banking information in one centralized online location. 
Signing up is fast and easy
Have your account numbers ready

Log in to your Online Banking

Click the eStatement Enrollment button

Follow the prompts
LINKBANK offers the convenience of accessing your business accounts through Telephone Banking. Just call (855) 569-2265 to check your account balances, review transactions, and more.
"I highly recommend LINKBANK to anyone seeking a reliable and client-centric banking relationship. Their combination of cutting-edge technology, robust security measures, competitive financial products and exceptional client service makes them a standout bank in the industry!"