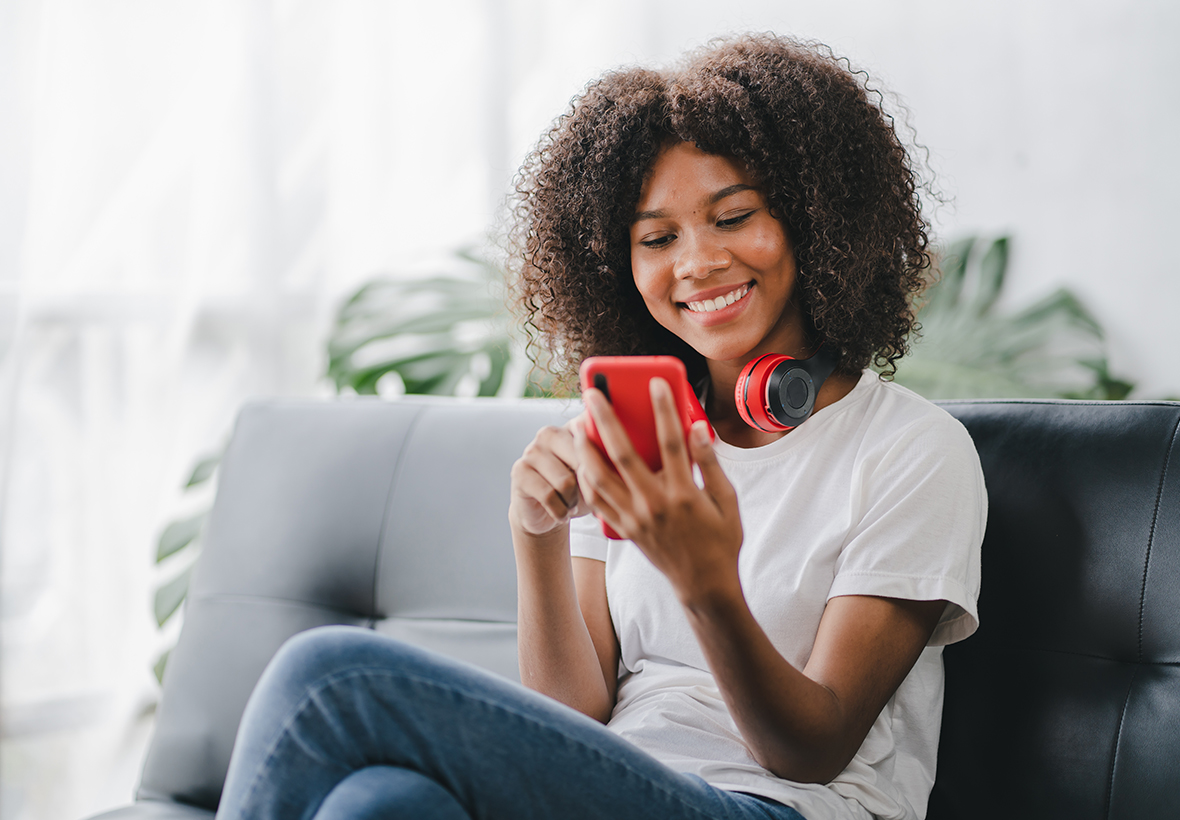 Digital Wallet
Convenient payments for all your favorite purchases.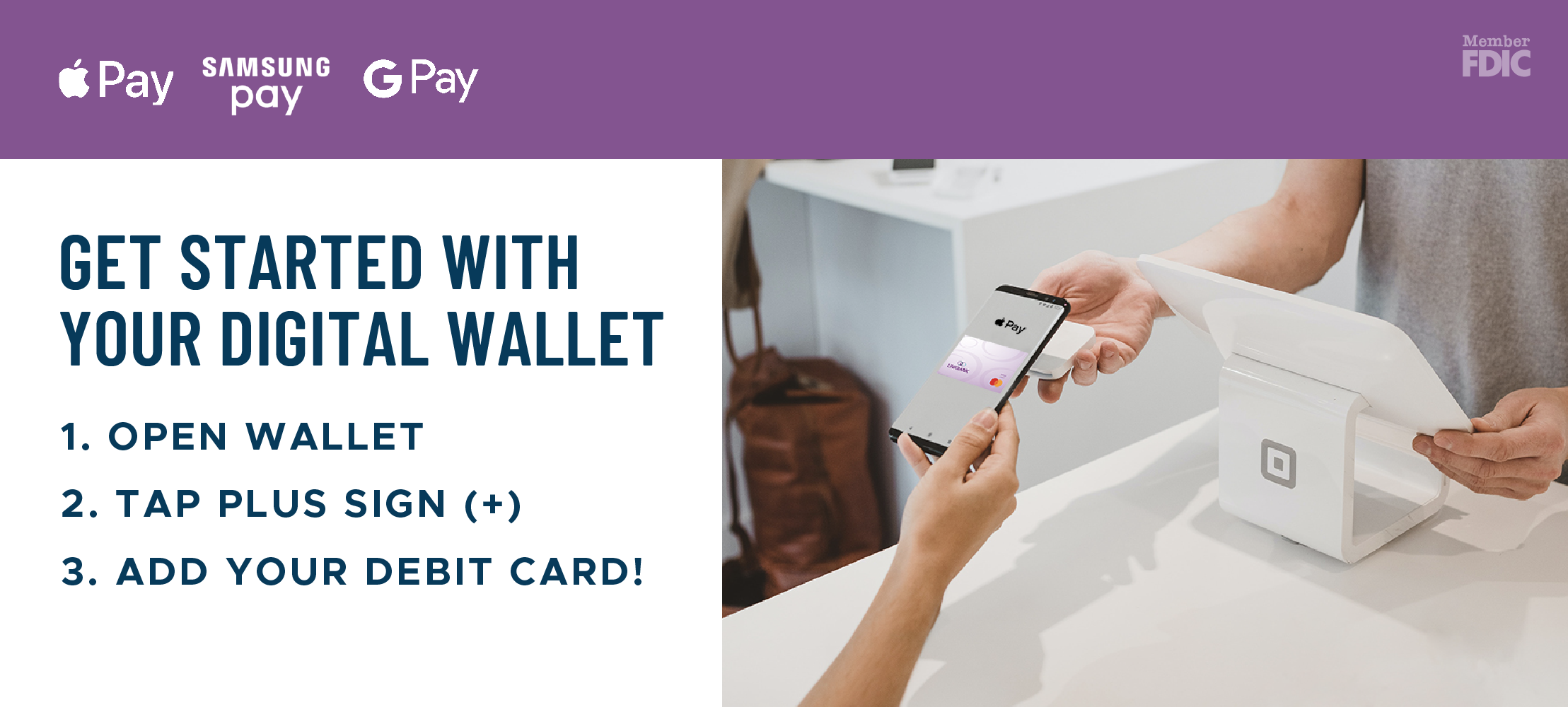 Banking made easy.
We know life is busy and you are always on the go! So we're bringing the bank to you. As a leader in digital innovation, we designed our digital banking solutions to be as mobile as you are, so you can manage your account, send money, pay bills, and more. Stay connected to your money and manage your finances with ease wherever you are.
Breeze through the in-store or checkout process using digital banking payments!
Use your digital wallet at millions of merchants in stores and online. Your payment and shipping information is conveniently stored in your wallet, so check outs are easy, and you don't need to retype your information for every single purchase. Simply tap a button or hold your phone near the kiosk and use your face, fingerprint, or passcode to complete your purchase.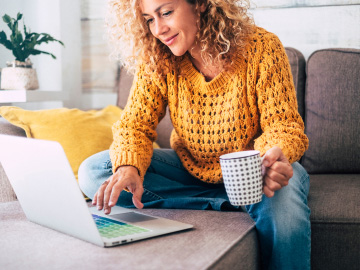 Personal Banking
Solutions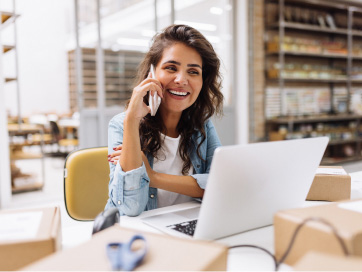 Professional Services & Treasury Solutions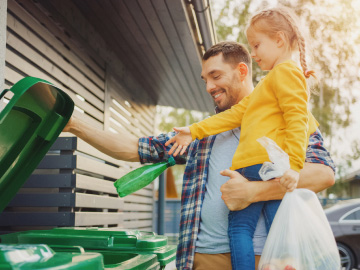 Community is at the heart of what we do, and the Client Solutions Centers are ready to serve you.
Our fast and secure process.
With LINKBANK's innovative digital wallet feature, you can enjoy the convenience of making fast and easy transactions anywhere you shop, simply by loading your LINKBANK debit cards onto your phone or other mobile device. Follow these simple steps to set up your digital wallet and embrace a seamless payment experience:
Download the Digital Wallet App: Start by downloading the compatible digital wallet app onto your mobile device from your app store. Ensure that the app supports LINKBANK debit cards for a smooth setup process.

Add Your LINKBANK Debit Cards: Open the digital wallet app and follow the prompts to add your LINKBANK debit cards to the wallet. You may be required to enter the card details manually or use the device's camera to scan the card information.

Verify and Secure: The app may prompt you to verify your identity or authenticate your cards for added security. Follow the instructions provided to complete the verification process, which may involve entering a verification code or confirming through a secure method.

Set Preferences: Explore the app's settings to customize your digital wallet experience. You may have options to set a default card, enable biometric authentication for enhanced security, or manage other preferences according to your needs.

Start Shopping: Once your LINKBANK debit cards are successfully added to the digital wallet, you're ready to make fast and easy transactions anywhere you shop. Simply unlock your mobile device, open the app, select the desired card, and complete the payment by tapping or scanning at the point of sale terminal.
With LINKBANK's digital wallet, you can leave your physical wallet behind and enjoy the convenience of carrying your debit cards securely on your mobile device. Experience the freedom of quick and hassle-free transactions while enjoying the peace of mind that comes with LINKBANK's commitment to security and innovation.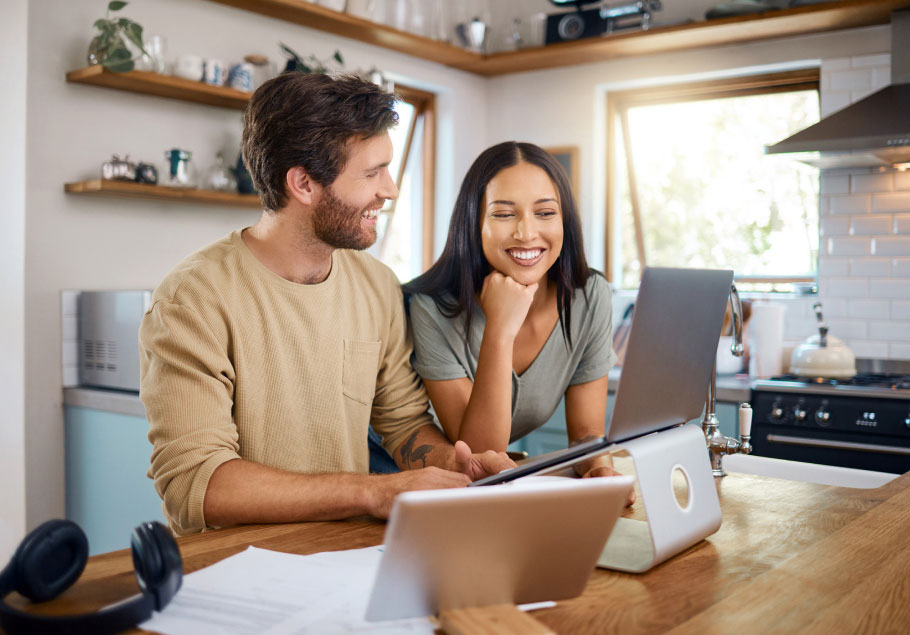 Double Your Impact Program.
Through our Double Your Impact Program, when you open a checking account $50 goes into your account*, we donate $50 to The LINK Foundation and another $50 to a nonprofit of your choice.
$370,600
Grand Total Donated


312
Local Charities